The Start Of Something New
Anna Shepherd has been in choir for two years and has "enjoyed every minute of it!" She played General Matilda B. Cartwright in Guys and Dolls and sang a short solo in Dream. She has loved being Alice Beineke's alternate. Anna says she relates to her "trying to find the good in even the worst situations."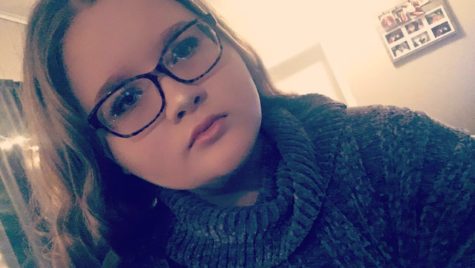 For one new Mane Attraction member, shyness was something worth overcoming resulting in the incredible experiences she is having this year. Anna Shepherd, a Howe HS Sophomore reflects on trying out for Howe HS's Mane Attraction Show Choir,
"Yes it was very difficult to audition for choir. Honestly I was scared to even talk to Dr. Ford and Mrs. Ford but they were so nice and supportive and made it less scary."
 Anna has seen many things change in her life since she first joined The Mane Attraction. She admits to being happier and more outgoing now that she has joined Mane Attraction. Anna has always been amazed by Mane Attraction, now she's up on stage  hoping to inspire others to join their choir group.

"When I watched The Mane Attraction in their early years, I remember after every one of their performances I would go home and tell my mom about how amazing it was and how much I wanted to be in that when I was in high school. I was so amazed and wanted to be just like them."
Anna has always enjoyed music.

"I enjoy music and theatre and so it's never really a challenge for me. Now rolling out of bed for an early morning rehearsal can be challenging. Choir has changed my appreciation for actors and people that do this type of thing for a living. I also finally know the feeling of how rewarding this entire experience is!''
Anna Shepherd has been in choir for two years and has "enjoyed every minute of it!" She played General Matilda B. Cartwright in Guys and Dolls and sang a short solo in Dream. She has loved being Alice Beineke's alternate. Anna says she relates to her "trying to find the good in even the worst situations."
Leave a Comment