High School Intern Program Feature – Cris Garcia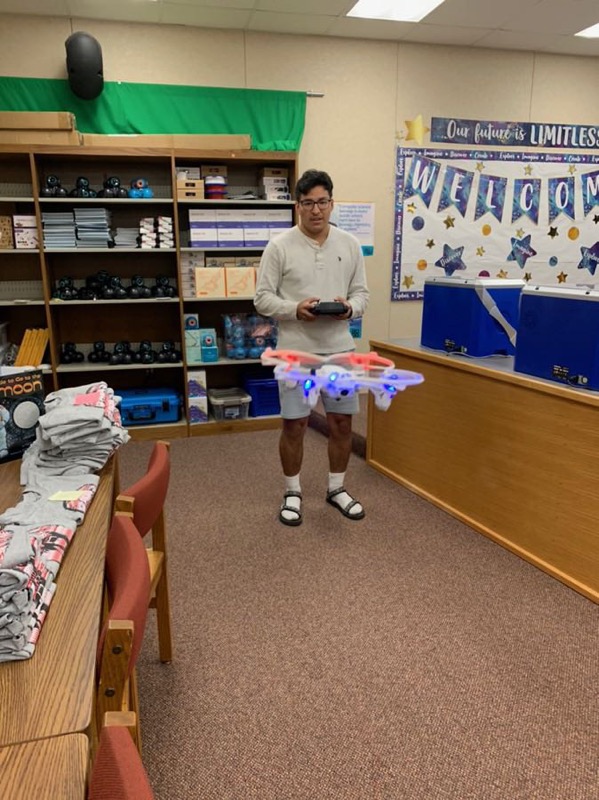 Cris Garcia, a 12th grader at Howe High School, is an intern for Mrs. Tammy Parks at Howe High school. He interns the 5th hour of every day during the week.
"Cris has advanced so much in his knowledge of technology with his internship with Mrs. Parks. Outstanding job," Cindy Mitchell, Howe Business Instructor.
Q; Who do you intern for? What is your schedule?:
A; I intern for Mrs.Parks and my schedule is for 1 hour during 5th hour.
Q; Did you choose your placement? Why or why not?:
A; Yes, because I like technology and decided to take up on it and it's turned out well.
Q; What kind of work do you do at your internship?:
A; We post things to the school website and work with the school technology.
Q; In what ways has your internship had a positive impact on you as a student?
A; It's helped me develop my work ethic and taking on hard tasks and getting them done.
Q; How has the internship has prepared you for life after high school?:
A; It's given me a real-world outlook on getting tasks done for it and recording myself every week through journals. It's prepared me for later jobs in my strengths.
Q; What have you learned from your internship? :
A; I learned how to fly a drone better and getting use to that. I learned how to work with a vast amount of robots. 
Q; What advice would you give other students about the internship, that are thinking about internship? :
A; I would honestly tell them to try it and give it their best shot. It can be fun if you make it.
Q; What has been the most challenging part of being an intern? :
A; The amount of tasks, it's not that it's hard, there's just so much to do.
Q; Is there anything else you would like to share about your internship? :
A; It's a fun experience, and you also get to meet new people and become friends with them.