Intern Student Feature: Alexis Armstrong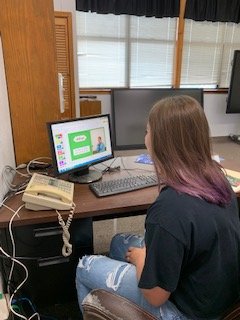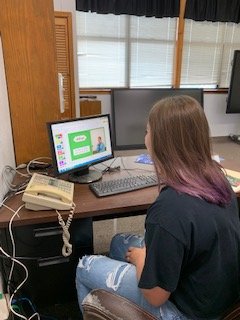 "Alexis has been giving presentations to the students during her internship with River Valley Counseling. Awesome work," Cindy Mitchell, Howe Business Instructor.
Alexis Armstrong, a 12th grader at Howe High School, is an intern for Angie Duncan at River Valley Counseling Services. She interns the first and second hours of every day during the week.
Q: What kind of work do you do at your internship?
A: I work with Angie Brown at Monroe School. She is a counselor, so I work with kids a lot. We have monthly sessions with the kids and we go over something different every time.
Q: Did you choose your placement? Why or why not?
A: I didn't choose my placement. I knew I wanted to do something with Pyschology but I didn't know anywhere to go. Mrs. Mitchell was a major lifesaver and found my internship with Angie.
Q: In what ways has your internship had a positive impact on you as a student?
A: My internship has gotten my out of my comfort zone. It has given me real experience in what I am wanting to do when I grow up.
Q: Who do you intern for? What is your schedule?
A: I intern for Angie Brown with River Valley Counseling. I go to Monroe School and I am there from 8:30-9:30.
Q: How has the internship has prepared you for life after high school?
A: My internship has shown me how to work with other people and also how take initiative. This internship has given me hands on experiences with with actual patients.
Q: What have you learned from your internship?
A: I have learned so much from my internship. I learned that this is exactly what I want to be doing when I graduate. It has also taught me leadership.
Q: What advice would you give other students about the internship, that are thinking about internship?
A: I would tell them it is a great opportunity and that they should do it. They would get real experiences with what they are wanting to do.
Q: Is there anything else you would like to share about your internship?
A: I really appreciate the chance to be doing my internship and I enjoy it very much.