Intern Student Feature – Xaide Deatherage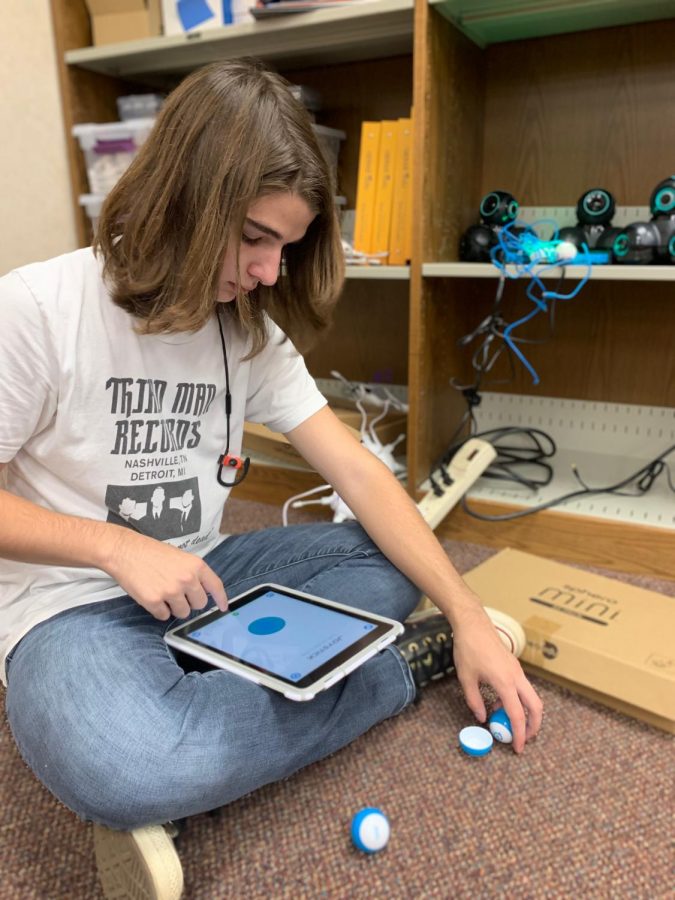 "Xaide is learning a lot about technology as Mrs. Park's intern and the commitment it takes to complete the tasks at hand. Nice job," Cindy Mitchell, Howe Business Instructor.
Xaide Deatherage, a 11th grader at Howe High School, is an intern for Tammy Parks at Howe High School. He interns the 5th hour of every day during the week.
Q; Who do you intern for? What is your schedule?
A; Mrs Parks at 12:15pm
Q; Did you choose your placement? Why or why not?
A; Yes she asked me last year to be her intern.
Q; In what ways has your internship had a positive impact on you as a student?
A; It's helped me make friends with people I never thought I would [be friends with].
Q; What kind of work do you do at your internship?
A; Mainly dealing with the drones and codable robots.
Q; How has the internship prepared you for life after high school?
A; It's helped me with doing work on time and doing tasks better.
Q; What have you learned from your internship?
A; I've learned to make the best with any situation I'm given.
Q; What advice would you give other students about the internship, that are thinking about internship?
A; Always be prepared for work everyday.
Q; What has been the most challenging part of being an intern?
A; Dealing with the drones when the wifi is bad or if they don't work by themselves.