High School Intern Program Feature – Cheyenne Gibson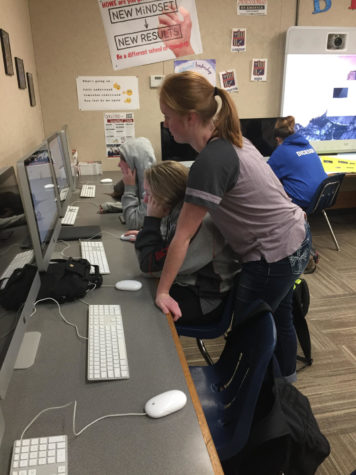 "Cheyenne has demonstrated much initiative while helping Mrs. Mitchell's students in the technology class. Your desire to see students succeed is greatly demonstrated," Cindy Mitchell, Howe Business Instructor.
Q; Who do you intern for? What is your schedule?
A; I intern for Mrs. Mitchell. Instead of having a class 6th hour, I just intern for her.
Q; Did you choose your placement? Why or why not?
A; I kinda did but Mrs. Mitchell suggested it.
Q; In what ways has your internship had a positive impact on you as a student?
A; It has helped me with my anxiety and has helped me get along better with other people.
Q; What kind of work do you do at your internship?
A; I file papers, help other students close to my age, etc.
Q; How has the internship has prepared you for life after high school?
A; It has helped me learn how to deal with/handle other people.
Q; What have you learned from your internship?
A; To be patient, kind, helpful, and lots more.
Q; What advice would you give other students about the internship, that are thinking about internship?
A; I would tell them to go ahead and try it because they could learn a lot from it.