High School Intern Program Feature – Jade McCoy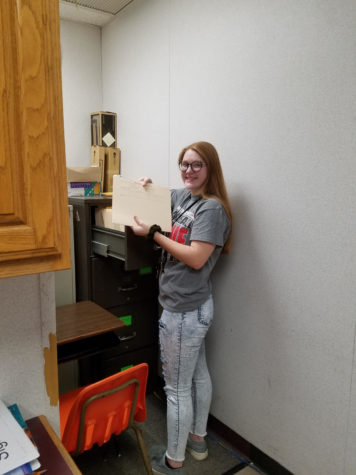 "Jade has been a great asset to the elementary office this semester. Thank you for your contributions," Cindy Mitchell, Howe Business Instructor.
Q; Who do you intern for? What is your schedule?
A; First hour I intern in the Elementary Office and third hour I intern in the Middle School.
Q; Did you choose your placement? Why or why not?
A; I was very encouraged to intern where I intern.
Q; In what ways has your internship had a positive impact on you as a student?
A; I know now that I would like to teach younger kids and not middle school.
Q; What kind of work do you do at your internship?
A; I answer phones. I make copies. I grade papers.
Q; How has the internship has prepared you for life after high school?
A; Well I'm going to be a teacher so it has show me how a teacher works behind the scene.
Q; What advice would you give other students about the internship, that are thinking about internship?
A; It is a lot of work.
Q; What have you learned from your internship?
A; There is a lot of work being a teacher.
Q; What has been the most challenging part of being an intern?
A; The journals.