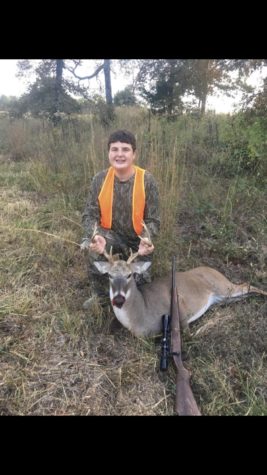 Hi my name is Chay.  I'm a 9th grader at Howe High School. I came from Monroe this year after I graduated from 8th grade.
Favorite theme song: We Will Rock You by Queen
I hope I can become a doctor in the future.
I like to hunt, fish, play basketball, and watch football and basketball.
Person living or dead that I would like to interview: Russell Westbrook
Favorite Junk Food: Nestle Crunch Bar
Good, better, best. Never let it rest. Til your good is better and your better is best.
My dream vacation: Going to Wyoming again.
Chay LaRosa, Reporter/anchor
Feb 22, 2018

Fishing For Scholarships

(Story/Media)