Meet Riche Nye; Head Softball Coach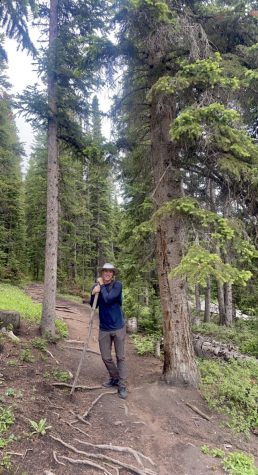 Q: What do you enjoy most about being a Head Coach at Howe High School
A: Teaching the game of Softball and getting to see how the players respond to learning the game.
Q: What are you doing Now to get the girls ready for regionals on Thursday against Stroud at Fairland?
A: We are doing the same thing we always do. Working hard and trying to improve daily.
Q:What does a typical practice look like for you?
A: We try to get our reps in every practice: ground balls, fly balls and swings. We also try to touch on some team defensive skills each practice as well: like cut off and relays, bunt defenses, and 1 & 3 defenses.
Q What is the culture like on and off the field ?
A: High expectations in everything we do. On the field, in the classroom, and in life.
Q: What are some of your expectations for the team that you have?
A: To play hard and give 100% every practice and game. To be respectful to teammates, other teams, coaches, umpires, and fans.
Q: How do you manage coaching and having time for your family at the same time?
A: Try and stay organized and plan ahead. I do not like to waste any time on the field. This allows for more time with the family.
Q: What are some strengths that the team has that you are very proud of?
A: Overall the team works hard and hustles. This effort has allowed us to improve each day we take the field and helps us gain the respect of our opponent.
Q: Tell me some things that helped you be a coach at Howe High School?
A: My assistant coach, Coach Whitecotten "Smitty". Without her I would not be able to get everything done that is needed to put a good team on the field. My wife has helped me as well. She makes sure things are ready at home and supports me through the good and the bad parts of coaching.
Q: What is the most challenging part of being a coach?
A: Generally speaking, gaining the respect of everyone associated with the program, so that the team will play together as one.
Q: How has your past role as a player shaped your coaching?
A: As a player I had many successes and failures, I try to take those experiences and turn them into teachable moments, especially the failures and how to overcome them.
Q: Is there anything else that you would like to add about being head coach?
A: I try to teach the girls life lessons along with the game of softball. I believe the challenges you face in all sports will help you be prepared for what life will throw at you. In my opinion, the game of softball has a few more challenges than other sports and in return the potential to be more prepared.